News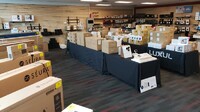 August 2021
Summer News Update from Infinity Asset Solutions
We have been busy over the last several month with Infinity conducting (15) Online Auctions from industries such as CNC Machining & Fabrication, Carpet & Flooring Manufacturing, Tissue Converting, Home Electronics Wholesaler & Distribution, Construction, Plastic Injection Molding, Research & Development and Automotive Repair. Sales Results have surpassed expectations and Auction On-line Registrations continue to exceed with each sale including buyers from Overseas, Middle East and North American wide.
Our Bidspotter On-line auction sale platform is working at its optimum and with the current upgrades, is very user friendly.
Stay tuned to see what else we have in store for the remainder of 2021!
Read More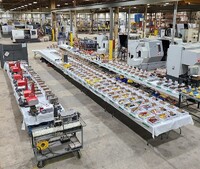 March 2021
Spring is just around the corner!
In the previous 2 Quarters, Infinity conducted (11) Online Auctions including CNC Machining & Fabrication Facilities, Food Manufacturing, Oilfield Equipment Manufacturers, Paper Mills and Other Industries. We continue to experience record Online Registrations & Sales Results.
Stay tuned as we have many more exciting sales lined up over the next several months including Tissue Converting Facilities, Machining, Fabrication, etc.
Read More
Industry Affiliations