News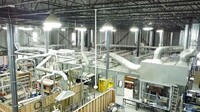 October 2023
As we prepare for pumpkin spice and fireplace weather, it turns out we've had an impressive few months here on the Infinity auction block!
Since February, we have added another (22) successful on-line auctions to our portfolio.
We truly covered it all this time, luxury carpets, CNC machinery, HVAC, sheet metal, cannabis production, ride systems and theme park attractions, window and door manufacturing, a two-day auction consisting of over $1,000,000 in new custom solid wood furnishings and their entire manufacturing plant, golf green maintenance, commercial printing, state of the art orthodontic aligner 3-d printing equipment, N95 mask manufacturing, and we finished our autumn strong with a sale of brand new E-bikes, fat bikes, and touring bikes which was a definite fan favourite.
Check back often for new sales to be posted in the snowy months ahead!
Read More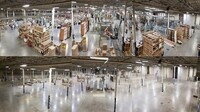 February 2023
Since our last News Update, Infinity has conducted (30) Online Auctions from a variety of industries including CNC Machining & Fabrication, Plastic Recycling, Saw Blade Repair, Foundry, Woodworking, Newspaper Printing, Banquet Hall & Restaurant Equipment, Pulp & Paper and Circuit Board Manufacturing. We even had to cancel one auction as it was sold enbloc before the auction!
Most recently, Infinity has been tasked with conducting a Complete Liquidation Sale of a Fine Quality Deisgner Rug Importer & Retailer which has been ongoing for the last few months and will conclude with a massive 2-Day Auction in March to sell off the remaining inventory.
Stay tuned for new sales to be posted in the coming weeks ahead!
Read More
Industry Affiliations