September 2020
September 29, 2020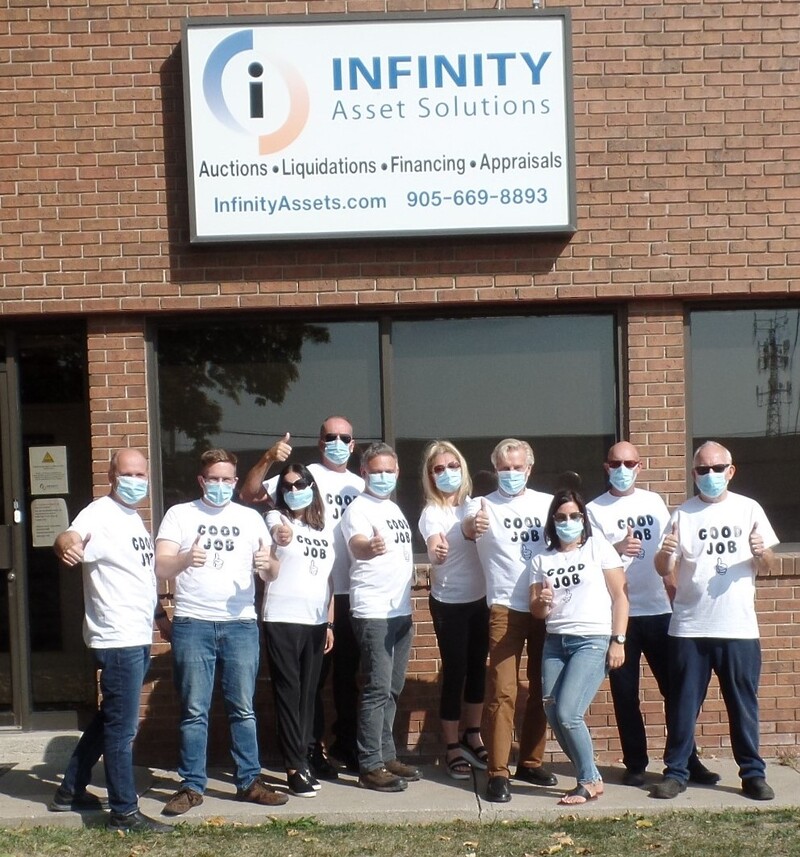 Important news update from Infinity Assets:
During the previous 6 months, the world experienced the start of the Coronavirus COVID-19 Pandemic. This was uncharted territory for us all. Here at Infinity Asset Solutions, we continued to deliver high caliber service through our Online Auctions, Appraisal & Valuation Services.
Since our last update, Infinity conducted (24) Online Auctions from a variety of industries including: Magnesium Smelting & Handling, CNC Machine & Fabrication Shops, Woodworking, Melting & Casting Labs, Truck Body Builder & Equipment Upfitters, Granite & Marble Slab Distributors, Tissue Converting Facilities, Construction Equipment, Utility & Telcom Contractors, Pulp Mills, Commercial Gyms & Indoor Trampoline Parks, Plastic Injection Molding Plants and Many More!
We continue to follow the strict COVID-19 protocol at all of our auction sites with proper PPE available to all clients. Currently, all of our sales are Online Only with limited site previewing.
We are not done yet and have many more exciting Online Auctions on the horizon and lined up for the Fall & Winter months!
Stay tuned for further updates!
Industry Affiliations