July 2018
July 19, 2018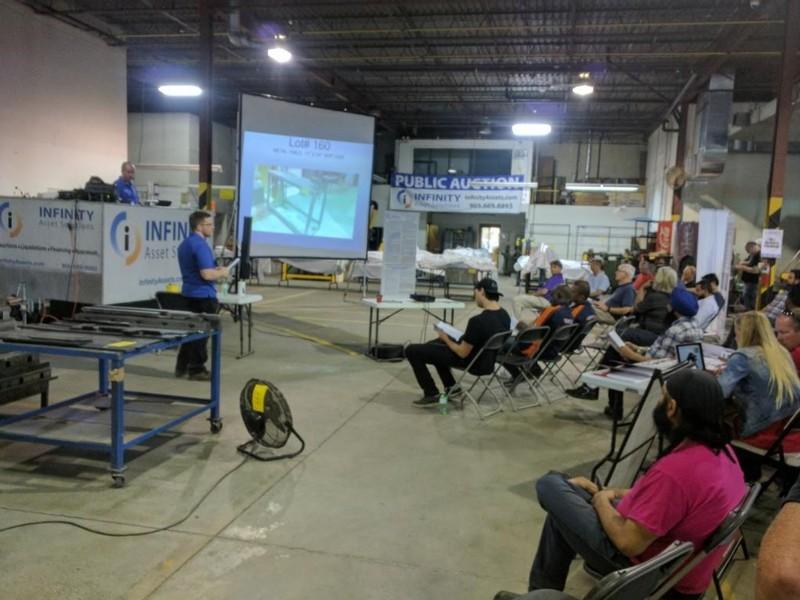 Summer is here and so is our Upcoming 3nd Quarter Schedule of Events Including;
UPCOMING: (3+) Upcoming Sales Scheduled for August & September Including: Machine Shops and Woodwork Manufacturing plus a number of sales in the works….
PAST SALES: In the last Quarter (8) Successful Sales Completed to Date Including: Tool & Die Stamping Equipment, HVAC & Mechanical Maintence, Specialized Pultruded Pallet Manufacturing Facility, Complete 50,000 SQ. FT. CNC Precision Manufacturing Company, Electronics Manufacturer, Bookbinding and Print Operations.
At Infinity, all Webcast On-Line Sales are Provided Through BIDSPOTTER using an "On-Line Only" Timed Closing Sales process or Live On-Site sale method. With all sales, we are seeing strong demand at both the On-line and Live Auction Sales with active bidding and good attendance..
We Have a Number of Interesting Projects on the go with more sales in the planning stages for September-October 2018.
Please stay tuned!