3 Fundamental Do's and Don'ts of Commercial Auctions
May 29, 2023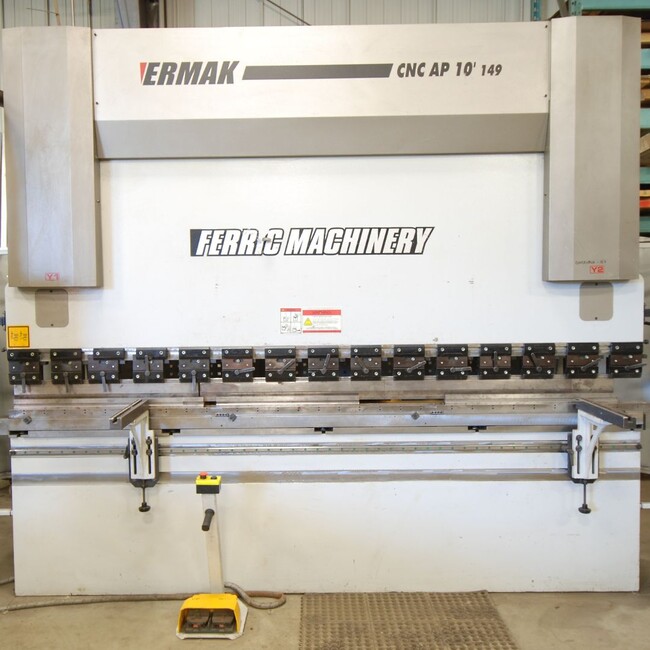 Buying any machinery or industrial equipment through an auction should be a hassle-free experience, contrary to misconceptions. If you are planning to make a purchase or bid via commercial auctions, then it is very important to know the do's and don'ts of this marketing channel.
Here are the basic etiquettes for purchasing equipment at commercial auctions.
The DOs
Conduct Sufficient Research
Before bidding on a particular lot, it's crucial that you do thorough research about it. This includes understanding how the equipment has been maintained, any additional tooling or options available and included with the sale, rigging & removal costs and ultimately whether or not there will be sufficient savings for your business to invest in the purchase. Conducting such research will help you make an informed decision that is backed by facts and not just speculations.
Inspect The Equipment In Person
If possible and feasible, conduct a physical inspection of the lots you'd like to purchase from the auction. While reading the auctioneer's lot description, and reviewing photos and videos may be sufficient in most cases, physically inspecting the lots with your own eyes will answer all your questions and give you peace of mind before placing a bid. However, if you're unable to attend the auction site in person to make a physical inspection, read through all available information provided by the auctioneer and contact them directly if you still have questions.
Check Terms and Conditions And Set Your Budget
If available, it is best to read the Auction Terms and Conditions before participating in the sale. Once examined, you can eventually decide if your budget is appropriate for the auction, understanding there will be an additional buyer's premium added to the final selling price. When it comes to budget, setting up the maximum limit is critical, as you don't want to end up paying a fortune for the hammer price.
DON'TS
Have Misconceptions About Commercial Auctions
The most common misconception about commercial auctions is that bidding can be very expensive. While the amount will typically end up selling for a lot more than the opening bid, auction buyers are looking to get a deal on equipment and are looking to pay less than the cost of brand new. It's important to keep in mind there are many factors that can affect the value of equipment and buyers understand these factors need to be considered before bidding.
Delay In Making Payments
It is important to understand that transactions in an auction are completed much faster than private treaty sales. Typically payment needs to be made in full 48 hours or less after the conclusion of the auction. Reading the Terms and Conditions will explain this information including payment & removal deadlines, rigging costs & equipment removal procedures, refund policies, etc. Arranging payment details ahead of time can avoid delays in payments and maintain a smooth auction buying experience.
Not Ask Questions
While reading the Terms and Conditions of the sale and doing your own due diligence before participating in an auction sale is good practice, it is recommended to contact the auctioneer directly if there is any confusion or misunderstanding so you are fully informed and there are no surprises when you buy an auction lot.
Thus, following these simple tips will ensure a great commercial auction experience, irrespective of your status as a first-timer or an experienced bidder.
With over eight decades of experience under our belt, Infinity Asset Solutions is known as one of the leading asset solutions providers in the industry. From commercial to industrial auctions, our team works with a plethora of private companies, small business owners and bankruptcy trustees to achieve the optimal realization of their assets. Contact us today to know more about our services.